UpdatePatrol screenshots
If you prefer to view a video demonstration instead of screenshots, just click here to watch it.
The main screen
The image below shows the main web page tracking screen of UpdatePatrol. A monitored website is currently shown in the built-in web browser and the detected changes are highlighted.
Flexible scheduling
Web page tracking with UpdatePatrol is very flexible. You can configure shared schedules that are used by multiple sites or an individual schedule per site.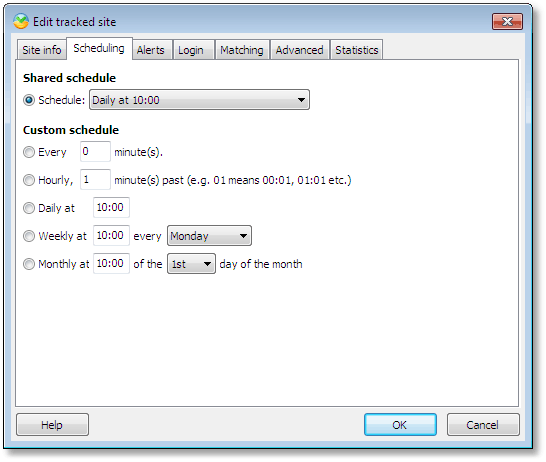 Notifications
When changes are detected on one of the monitored web pages, UpdatePatrol can alert you by sound, a blinking icon in the tray or by displaying a desktop notification that slides up in the lower right corner of the screen.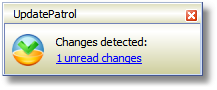 More screenshots
Please see the UpdatePatrol Quick Start Guide for a guided tour on how to get started with UpdatePatrol.