You can have select to have update alerts sent by email. This option must be enabled per site.
To enable this option, edit the site and select the Alerts tab: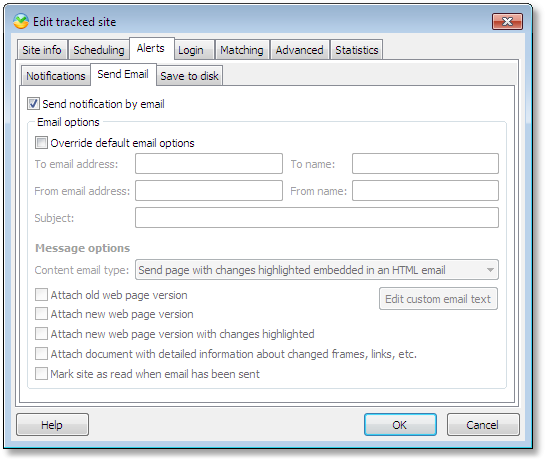 Check the 'Send notification by email' option to enable email alerts for this site. Optionally check the 'Override default email options' if you want to specify email options that are specific to this site only. If left unchecked, the default email options configured under Setup is used.
See Email defaults for an explanation of each option.
Back to index
Previous page
Next page